Backend Benchmarking's goal is to bring transparency to the investment management industry. Currently we publish The Robo Report™ which benchmarks the largest and most popular Robo Advisors. Backend Benchmarking plans to expand its analysis to other financial products to bring transparency to all corners of the investment world. By giving investors unbiased tools, like the Robo Report™, we empower them to make better decisions for their financial futures.

Backend Benchmarking was founded by the same management team as Condor Capital Management. Condor Capital was opened in 1988 and is a fee-only investment advisor that manages nearly $1 billion for over 700 families and businesses.
CONTACT US
Our Staff
Ken Schapiro, MBA, CFA®
President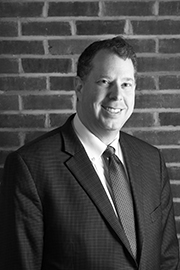 Ken Schapiro has served as President for Backend Benchmarking since 2017. Ken is also the Founder and President of Condor Capital Management. Since 1988, Condor Capital is a fee-only advisory business that manages just under $1 billion in assets for over 700 families and businesses. Since its beginning, Condor has strived to stay on the forefront of investment management technology in order to increase efficiency and service. Previously, Ken served on the Charles Schwab Advisory Board and is a past President of the Counsel of Independent Financial Advisors (CIFA), a nationally recognized association of independent investment advisors. Ken graduated Cum Laude, earning a Bachelor of Science degree in Finance and a Master of Business Administration degree in Marketing, from Leeds School of Business at the University of Colorado at Boulder.
Michael Walliser, CIMA®
Executive Vice President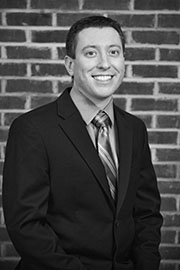 Michael brings extensive knowledge of the investment advisory industry to his role at Backend Benchmarking. In addition to his role at Backend, Michael is the Chief Operating Officer as well the Chief Compliance Officer at Condor Capital. Additionally, as Chairman of Condor's Investment Committee, he brings 14 years of experience with investment selection and management. Michael graduated Magna Cum Laude from Rutgers University in New Brunswick, NJ, earning a Bachelor of Arts degree in Economics with a minor in Political Science. Michael is Series 65 certified and has attained the Certified Investment Management Analyst® certification.
Scott Greenwald
Vice President, Operations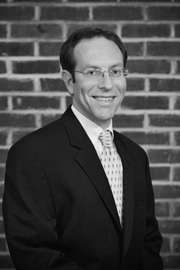 Scott Greenwald is a seasoned entrepreneur and brings extensive project management, IT, and marketing expertise to the team. Scott is the founder of ReferABuyer, a successful marketing firm connecting buyers and sellers on eBay. In the previous 12 months, ReferABuyer's software and service has connected over 20,000 eBay customers with sellers, driving more than $30 million in sales. Scott has previously run an online merchant business with over $2 million in annual revenue and worked as a manager at Condor Capital.
Prateek Malhotra
Lead Technology Officer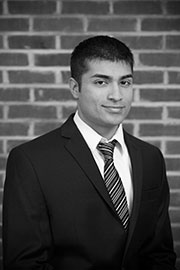 Prateek Malhotra is Backend Benchmarking's Lead Technology Officer. Prateek brings more than 10 years of IT experience to the team. He has experience overseeing development of custom IT and web application solutions for multiple companies. He is extremely proficient at identifying and understanding business challenges and building custom solutions to solve them.
David Goldstone
Research Analyst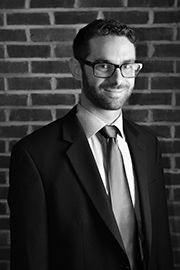 David Goldstone is the primary Research Analyst for Backend Benchmarking and The Robo Report. Additionally, he is a member of Condor Capital's investment committee. He started his finance career in Shanghai as Assistant to the Chief China Analyst for Oppenheimer & Co. He opened the office for Deal Flow Media in China and organized their China Venture Capital forum which introduced institutional investors from the US to over 100 Chinese companies. Prior to joining Backend Benchmarking, David worked for 5 years at First National Bank based in their Denver area banks. He has previously written The Dragon Call which compiled business news from local Chinese news sources for Oppenheimer's clients and traders.
BackendB.com, LLC is a registered investment advisor and the current ADV can be found on the SEC website here.