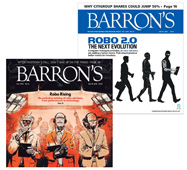 We were honored to work with Barron's on their robo advice cover story and they said this about us: "Barron's has a comprehensive look at how [robo advisors] are doing, thanks to groundbreaking data from Backend Benchmarking…" Click here to read the story.
Take your investing to a new level with our FREE Robo Report™
Our Methodology
We opened and funded accounts with the robos seeking specific portfolios. We now track the holdings and performance on those accounts to provide our readers an in depth look inside the portfolios.
More Below →
Our Purpose
Our purpose is to bring transparency to the algorithm-driven investment accounts commonly known as robo advisors to help investors make informed decisions when investing in these products.
More Below →
Performance
Tracking performance and giving insight on the drivers behind under- and over-performance so the investor can compare performance before investing.
Risk Measurement
Exploring how risk is affecting our robo portfolios. Not all accounts are created equal, and performance is only part of the picture.
Portfolio Holdings
We opened accounts so we could see the actual assets being held inside a robo advisor's portfolio to help our readers understand the underlying holdings.
Robo News
We track news surrounding the Robo industry. We give a quarterly synopsis of the happenings in the industry in case you missed anything.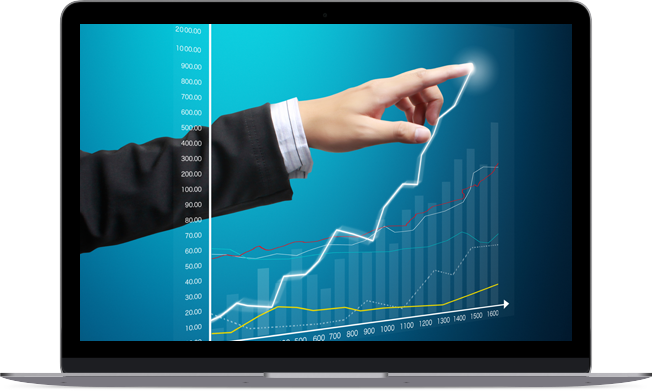 The Robo Report™
Subscribe now to get an unparalleled look into the robo advising industry. Our report tracks real performance of accounts at the largest, most prominent robo advisors. We strive to bring quality unbiased and fact-based analysis to the robo industry. We hope you find our report informative and useful.
SIGN UP NOW FOR THE FREE REPORT
What is a "Robo Advisor"?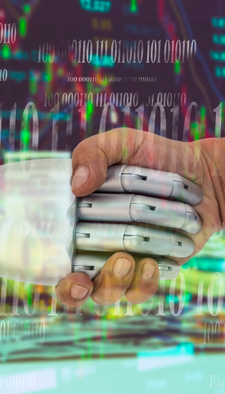 The term "Robo Advisor" has sprung up to describe a new breed of investment management solutions. Although there is not an official definition of what a robo advisor is and is not, there are a few key characteristics that robo advising solutions have in common.
Robo advising platforms leverage technology in the client management and investment selection process with a focus on automation. Typically, the investment selection process is automated and algorithm-based. The investment management concepts and advice is then communicated to the client on a digital platform.
Here's a high-level example of how the investment process is typically handled to help you understand what a robo advisor is. Client onboarding and account opening is typically an automated process where an investor will start by filling out a digital questionnaire. The robo advisor takes the answers given in the onboarding process and uses an algorithm to propose a risk tolerance for the investor. That risk tolerance is then used to automatically select an appropriate mix of assets in which to invest. After initial opening, the account is usually automatically rebalanced, or may also be subject to other algorithm-based automated adjustments.
In the end, the term robo advising can describe a variety of different solutions. These solutions can range from a fully automated and algorithm-based experience where client interaction and investment selection has little to no interaction from live advisors or managers, to a tool that includes more traditional person-to-person advice.
What is our purpose?
The Robo Report™ is an ongoing study that monitors the largest and most well-known robo advisors with the goal of providing industry transparency. Given the comparatively recent emergence and increasing popularity of these algorithm- and automation-backed products, we think it is important to understand what their characteristics are and how they compare because we believe in transparency for investors. Our goal is to provide a research tool to help investors make informed decisions when considering investing in a robo advisor. We are committed to unbiased, informative, and numbers-driven analysis of the different robo advice providers. We do it to help you, the investor, better understand the robo advice market.
To get a first-hand understanding of how the different providers operate and invest clients' money, we opened up, funded, and sought specific portfolios. For taxable accounts, we sought a moderate allocation of approximately 60% stocks and 40% bonds for an investor in a high tax bracket. As for the IRAs, our goal was to have the most aggressive (highest stock) allocation. Starting with a similar baseline allocation across the portfolios allows us to measure performance and compare how our funds are invested as equally as possible. Our knowledge of the underlying assets held in our portfolios helps us understand the structure of the portfolio, the risk, and what is driving or holding back performance. We could think of no better way to understand the different robo advice providers than to open up accounts and see for ourselves how they behave.
Who We Track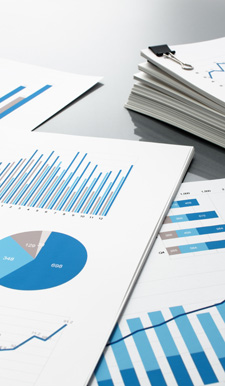 Acorns
Ally Financial (previously TradeKing)
Betterment
Capital One
E*Trade
Ellevest
Fidelity Go
Future Advisor
Merrill Edge
Morgan Stanley
Personal Capital
Schwab
SigFig
SoFi
TD Ameritrade
TIAA
United Income
USAA
Vanguard
Wealthfront (Risk 4.0)
WealthSimple
Wells Fargo
Wise Banyan
Zack's Advantage
SUBSCRIBE NOW